Harness the power of positivity by focusing on what you can control and influence rather than your limitations. By changing your mindset, you'll have the ability to live a life you've always wanted.
---
The more you focus on what you can influence, the more you will find you are able to influence. Instead of reacting to or worrying about conditions over which they have little or no control, proactive people focus their time and energy on things they can control.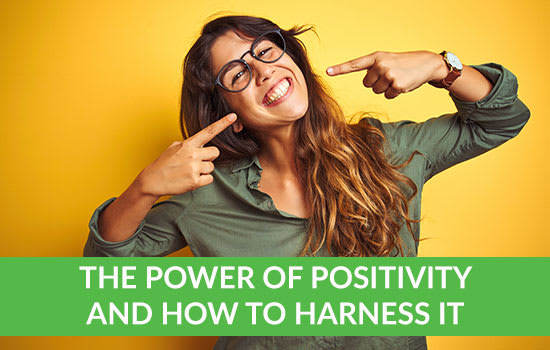 Ask yourself this…
How often do you find yourself focusing on your limitations and challenges rather than your freedoms? The truth is we're hard-wired to focus on the negative (the things we can't control) rather than the positive (the things we can).
The power of positivity is paramount to our overall happiness
Frequently, when coaching my clients, I find they focus on their limitations. These are the things they can't control instead of what they can. This way of thinking is very restricting and negatively affects attitude and behaviour.
A positive attitude is paramount to our overall happiness. We have the choice to focus on things that we deem "not fair continuously," or we can put our energy into something we are free to influence.

When it comes to achieving a positive attitude, I recommend accepting the fact that life isn't perfect and anticipate that you will encounter daily challenges. Part of this is working to overcome your fear of failure and developing resiliency at the same time.
Don't let a fear of failure stop you
Many people let the fear of these daily challenges set their path. But don't become a statistic! Learn how to choose a path of joy and optimism to better your life. Part of the power of positivity understands it's okay to make mistakes. In fact, realizing what didn't work is how we learn and grow.

Consider this: the world's greatest inventions were created out of failure. The inventor didn't quit! They gave it their all. And you should be prepared to do the same. After all, that's what it might take to succeed.

But in the end, the effort will have been worth it when you obtain what you wanted.
For more on how to stop being the obstacle in your own path, click here.
Develop resiliency
While hardships are inevitable, we have the power to control our ability to overcome them. As our emotional intelligence improves, we learn to cope with and manage our problems. As we do, we become more resilient. But it's not the only experience that teaches us resiliency. There are steps we can take to develop this skill. Click here to learn more about cultivating resilience in life.
Control your perception and develop a positive mindset
It's important to recognize that even if you can't control a situation, you CAN control your perception of what's happening. It influences your feelings. Ultimately, managing your emotions in these types of situations will help you harness the power of positivity.

Control plays a considerable role in our lives. But the reality is, there isn't that much we can actually control. The quicker we learn to release the things we can't control and practice what we can, the more fulfilling our lives will be.
The 7 things we have control of in life.
Catherine Goldberg, CEO of BrainBuzz, identifies seven things we can control in life:
Your Breath
Your Self-talk (don't miss these strategies to make your negative self-talk disappear).
Your Gratitude
Your Body Language
Your Mental and Physical Fitness
Your Diet
Your Sleep
The power of positivity goes a long way!
Once we realize the limitations of our control, we strengthen our emotional intelligence and adjust our attitude to focus and excel on what we can influence.  
Did you enjoy this article? Check out these as well:
---
This article was originally published on October 27, 2018, and has been updated.
---
More Motivational Reads Here »
---
Are you Emotionally Intelligent?
Sign up for Linda's monthly tips to build your Emotional Intelligence and reduce Emotional Hijacking!