Have you asked yourself "how resilient am I?" Your response may change the way you reflect and deal with struggles moving forward. 
---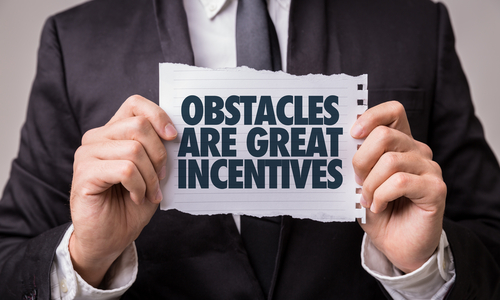 I don't know about you, but January and February have been incredibly busy months in the first quarter of 2017. I observed the same in my clients and it reminded me that the truest test of emotional intelligence comes when you are under pressure or stress. This is why the majority of our clients invest in an emotional intelligence training program. They understand change takes time and is not about a half-day workshop or reading a book, it's about developing resilience and a continual adjustment of behaviour through experiences as they happen.
What is resilience? 
Resilience is our own capacity to recover from challenges quickly. Throughout our lives, most of us witness examples of resilience weekly if not daily. Sometimes we're amazed how resilient certain people are when we witness how they handle tremendous life challenges. They not only endure these situations they become stronger and more resilient by overcoming them.
This is a lesson to us all; we can learn to become stronger. Yes, we can consciously decide to become more resilient to help us manage during minor and major challenges. I believe we can cultivate resilience on a daily basis.
Mindfulness Can Help With Being Resilient
A recent study highlighting the link between mindfulness and resilience found that, 
Mindful people … can better cope with difficult thoughts and emotions without becoming overwhelmed or shutting down (emotionally)." Pausing and observing the mind may (help us) resist getting stuck in our story and as a result, empower us to move forward."
There are many bumps throughout our day that create stress from the moment we wake up until we go to bed. Just getting everyone out the door in the morning can be taxing. Dealing with traffic, a confrontation at the office, a change in direction on a project, a last-minute meeting, the report that is now due tomorrow, ensuring we eat well and balance the day with relaxation.  All of these situations require an ability to adapt quickly and be the best version of ourselves while doing it.

Taking time to practice Mindfulness, can help us focus and manage our emotions.  Focusing on how you react when stressed will help you gain better control over those reactions. When we consciously realize that we can practice and learn resilience in the day to day activities, we will be even more prepared when a major issue comes our way.
---