Flying used to be kind of fun. These days, it can be a test of our patience, resilience, and emotions. Longer lines, shorter legroom, unwelcome behaviour and careless manners can cause unwanted stress.
---
I'm a frequent flyer and can honestly say that I have never experienced anything like this on a recent "flight from hell." During my flight, my resilience was tested as I felt a range of core emotions, including anger and happiness. I harnessed my emotional intelligence skills and attempted to read the book Emotional Intelligence for Dummies during my flight. I kid you not!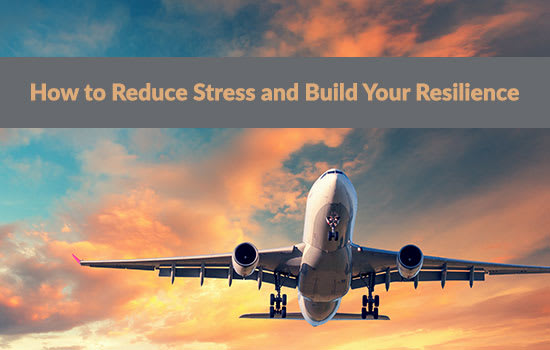 Resilience is our ability to bounce back from adversity, including daily stress and drama in our life. The good news is resilience is a behaviour that can be learned and cultivated involving our thoughts, emotions, and actions.
Managing Challenging Behaviour
So, here's how my situation unfolded: I was travelling with companions and was separated from them as we took our seats on the plane. As I took my place near the window, a rather interesting fellow joined me. Immediately, I noticed his social skills were amiss as he removed his boots as soon as he was seated. His obnoxious behaviour created stress during the entire flight affecting those around him, including me. What could I do about this? Absolutely nothing, except manage my emotions and behaviour. I recognized this passenger was not trying to be annoying or difficult; he was just himself. I did my best to redirect myself from his obnoxious behaviour throughout the flight by practising mindfulness, reading my book, and dreaming of my destination.
Making the Best of a Situation
Having a good sense of humour helps, especially during circumstances like this. At one point, I wondered if a camera was filming us for a movie or commercial, it was surreal. I felt trapped in a nightmare for the first three hours until the man excused himself to use the lavatory. Suddenly, I felt the stress lift, and my body started to shake with emotion. As I looked out the window, managing uncomfortable and uncontrollable laughter, my stomach muscles began to ache as I held in my laughter. Without a doubt, parts of the flight were hilarious; however, you can imagine my delight when the captain announced that we were arriving 15 minutes early. 

As we began our descent, he pulled his boots back on, and I began to breathe easier. As I exhaled a sigh of relief, I felt emotions of both gratitude and joy; we were landing at last. I realized at that moment; we have the opportunity to learn something from every stressful situation to build our resilience.
Building resilience involves keeping things in perspective, maintaining a positive outlook when faced with difficulty, and managing emotions that cause stress to avert an insurmountable crisis. As we work towards building resilience, we develop our emotional intelligence, which benefits us in numerous ways. If you would like to improve your emotional intelligence, consider taking a self-assessment to provide a personal analysis of your perception of your behaviour.
---
This article was originally published on May 19, 2018, and has been updated.
---