Do you spend time each day focusing on the present and living in the moment?  If you're doing this, you're practising mindfulness.  It's a powerful antidote to the unwanted side effects of a fast-paced lifestyle, something I refer to as the Drive-By Life Phenomena.
---
Taking time to practice mindfulness – can help us focus and manage our emotions. Focusing on how you react when stressed will help you gain better control over those reactions. When we consciously realize that we can practice and learn resilience in the day to day activities, we will be even more prepared when a major issue comes our way.
Drive-By Life Phenomena
I coined the phrase, Drive-By Life Phenomena when writing my book Giving Back, How to Find Your Personal Joy and Make a Difference to Others. During that time, I was living a classic Drive-By Life; working through a to-do list of meetings and appointments without really feeling emotion, or savouring the interactions and accomplishments along the way. When you gaze into the rearview mirror, you realize this lifestyle is a big blur.
Ways to stay present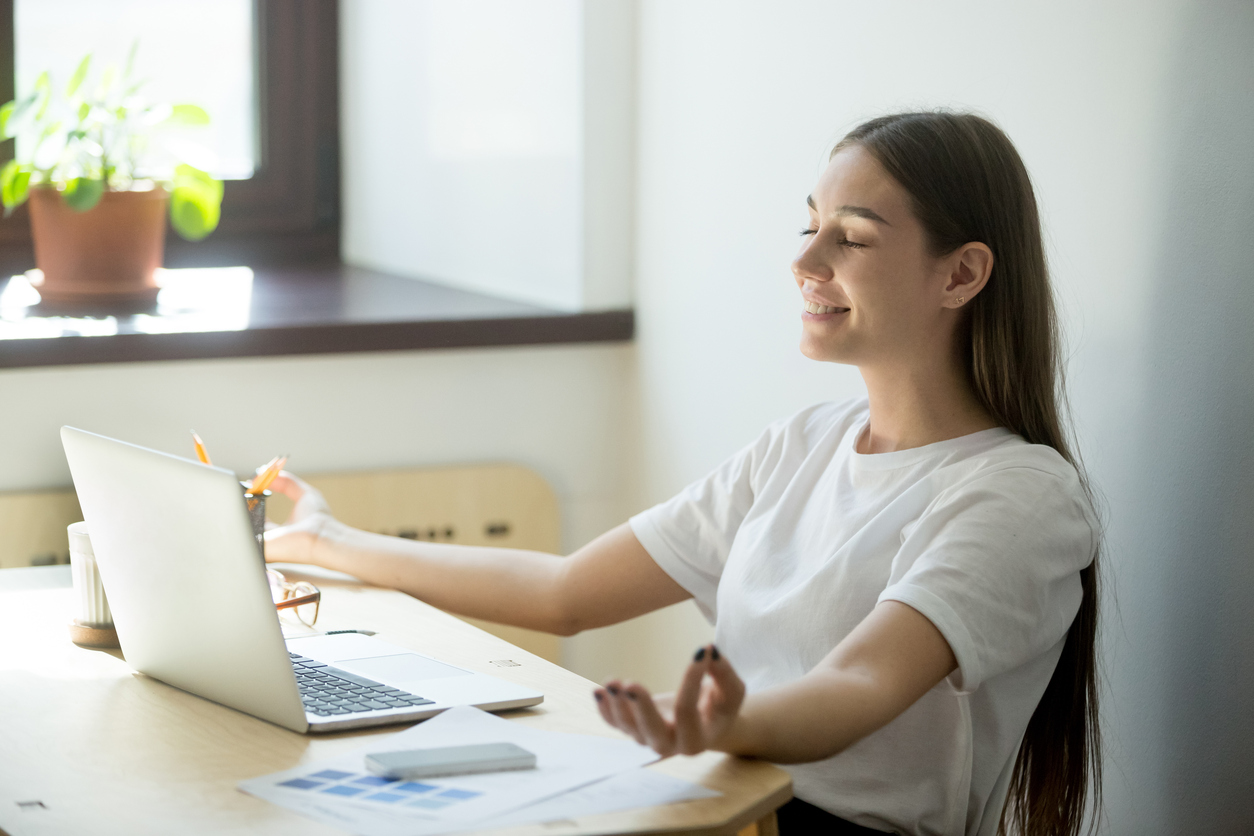 Leanne Giavedoni, Wellness Lifestyle Coach, Essential Oil Educator and B.Sc. Physiotherapy was a recent guest on my television show Business Wellness in Hamilton, on an episode titled The Drive-By Life Phenomena. Leanne shared her expertise on mindfulness and ways to reduce the negative impact of the Drive-By Life Phenomena. She recommends a three-step process to focus the mind and be present: 
Pause
Observe
Focus/Re-Focus
Leanne provides more details on this practice and a rationale as to why one should practice mindfulness in her article 3 Easy Steps to Ramp-Up Your Mindfulness Practice.
Staying present and choosing a lifestyle of mindfulness
Did you know you have approximately 50-thousand thoughts per day? You get to choose which ones you act on so, it's no wonder they can affect our focus and attention span. According to the results of a recent study done by Microsoft, the average attention span for the notoriously ill-focused goldfish is 9 seconds, but humans now generally lose concentration after just 8 seconds. This highlights the effects of today's increasingly digitalized lifestyle on the brain.
Clearly, many life situations can hijack our thoughts and emotions as we move through life each day. There is a clear link between mindfulness and resilience, so practising mindfulness can make a positive difference and help you develop more robust resiliency.
---