As adults, we have the ability to learn a lesson from everyone we encounter, all of which helps enhance our personal growth.
---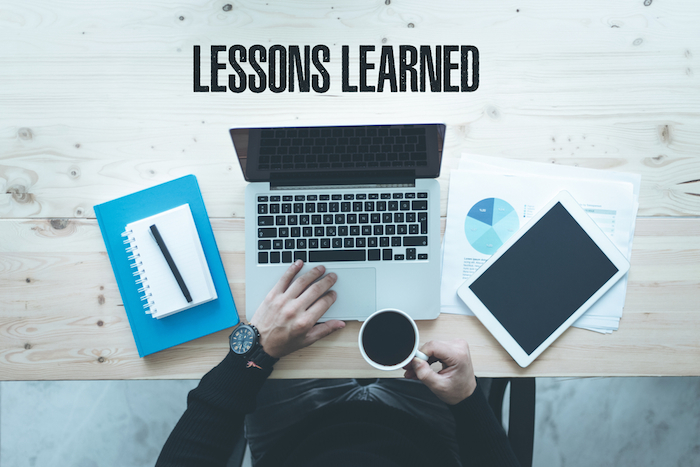 We're lifelong learners and most of the time we don't realize it. When you consider the absolutely fascinating way a toddler learns to talk in complete sentences just by being surrounded by conversations they don't even participate in. We teach our children so much more than just language; their minds are like sponges soaking in mannerisms, conversation styles, and even temperament. We're essentially teaching them HOW to communicate along with everything else they see!
This form of learning continues throughout our life cycle. We learn as we go from our most valuable resources — the people we spend the most time with during our waking hours. Similarly, as we get older we have the ability to learn on purpose whether it be through formal or informal education and that's the key to our personal growth.
The Benefits of Formal & Informal Learning
There are numerous benefits of formal and informal learning and a great deal of research that reinforces the importance and need for both. Formal learning is paramount to individual growth and development but equally important is informal learning known as unofficial, unscheduled or impromptu knowledge from others which can be so enriching when we take the time to be mindful and notice our surroundings.
Time and again we find ourselves in situations where we become frustrated or we get our back up in a defensive mode perhaps because someone is disagreeing with or challenging us. Quite often it's during these circumstances that we learn from others if we allow ourselves to consider another option which opens our mind to learning.

Learn a valuable lesson from everyone you encounter–this is the best way to stay flexible, open-minded and less stressed. Embrace opportunities where you are caught off guard and learn something.
Even Poor Role Models Teach Valuable Lessons
Here's the thing, adults understand not everyone is a good role model but what's even more relevant and need to be considered is the fact "even poor role models teach valuable lessons". We can learn from any situation each and every day of our lives.
I agree with author John Geiger when he says,
There is a purpose for everyone you meet. Some people will test you, some will use you, some will bring out the best in you, but everyone will teach you something about yourself. Both positive and negative relationships teach you valuable lessons. This is an incredible step toward expanding your consciousness. The road to self-discovery requires help from others. As humans we are always seeking feedback and approval from others. That is how we learn and become better as individuals. No relationship is a waste of time. The wrong ones teach you the lessons that prepare you for the right ones. Appreciate everyone that enters your life because they are contributing to your growth and happiness.
The next time you are in a situation that is out of your comfort zone consider being flexible and opening your mind to learning something valuable.
---