Emotionally effective leadership undeniably makes a difference to your organization's bottom line. Many leaders are unaware of how vital emotional intelligence is to their success and the significant impact developing it can have.
---
"The most effective leaders are all alike in one crucial way…they all have a high degree of what has come to be known as emotional intelligence." – Goleman, Harvard Business Review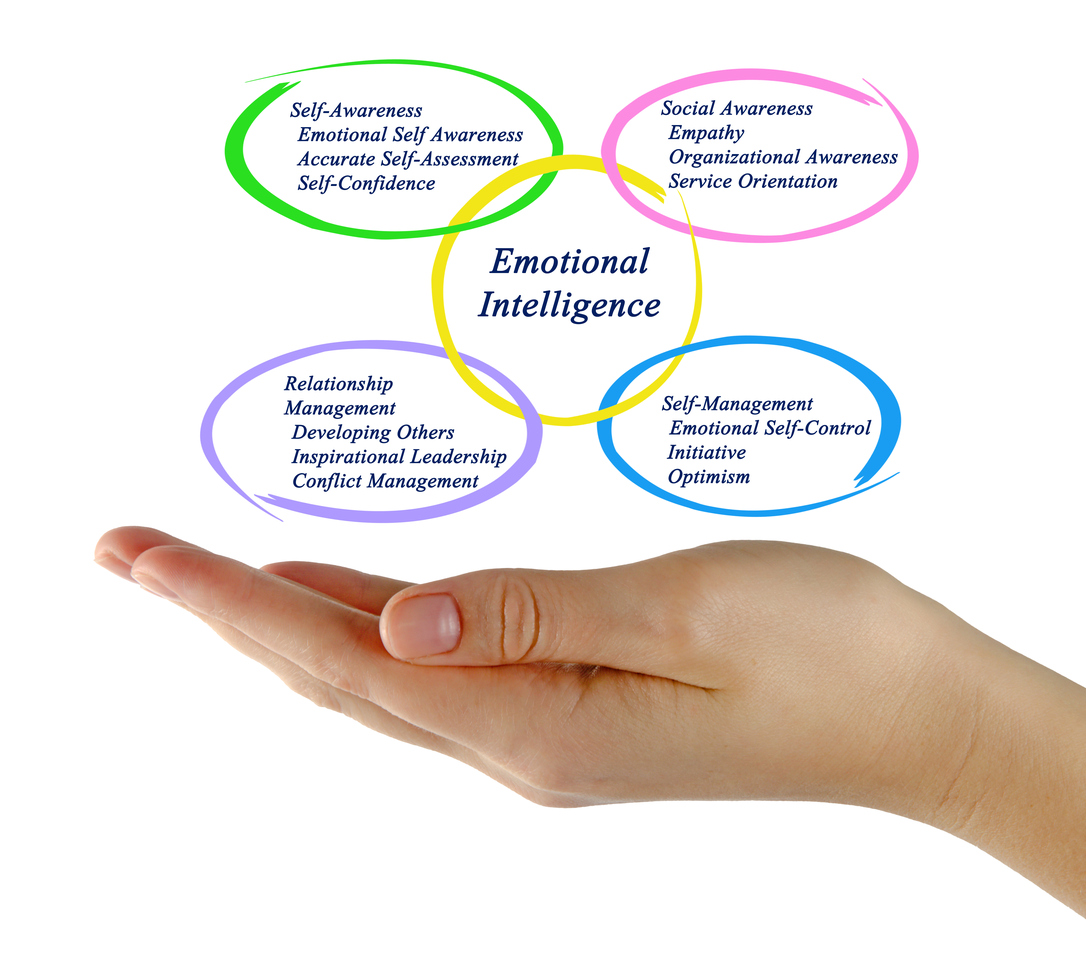 My experience with emotionally effective leadership is extensive.
I have the pleasure of training leaders on the revolutionary benefits of developing strong emotional intelligence. Then, I see the direct effect this has on their professional careers.

The powerful thing about emotional intelligence is that it's something one can learn and improve upon, resulting in well-balanced individuals.

By the way, if you'd like answers to the four most frequently asked questions about emotional intelligence, have a look at this post.
What qualities do emotionally intelligent leaders have?
Leaders with advanced emotional intelligence are aware of their surroundings and show empathy and compassion.

Emotional intelligence is known as "the other kind of smart." It's also the number one predictor of personal AND professional success. Can you think of someone who is academically book smart but lacks social skills? Thought so.

By acknowledging others' feelings and addressing challenges by showing they genuinely care, emotionally intelligent people employ specific emotional and social skills that positively impact relationships.
Basically, by leading with compassion, they can relate and interact authentically.
There are pros and cons to every leadership style. One of the most significant advantages of leading with compassion is authenticity. Furthermore, these leaders practice frequent self-reflection and make changes as necessary, which is an essential component of effective leadership.

But there are many misconceptions about this leadership style.

In truth, compassionate leadership is about being aware of how we relate and interact with others. It's about how we authentically reflect upon our conduct and make changes as needed.
What is it not about? It's not just about being nice or kind to people.
But here's the good news: emotional intelligence is a skill that can be honed, and the benefits can be seen throughout all aspects of your life.

In this case, we're mainly focusing on emotional intelligence in leaders. Emotionally effective leadership has a profoundly positive ripple effect throughout an organization.

So, now you're likely wondering...
How can you build a team of emotionally intelligent leaders?
"Emotional Intelligence assessments are an inexpensive, simple and very effective way to impact leadership development. Sixty percent of those who use Emotional Intelligence assessments say they are effective or very effective. Equally efficient methods of development include executive coaching, job rotations, and global assignments".- Human Capital Institute
So, would you like to build an emotionally intelligent team? Or develop an emotionally effective leader?

Here are 3 simple steps I've outlined to ensure your leaders enhance their emotional intelligence. These steps will ultimately result in emotionally effective leadership and an emotionally intelligent team:
Provide leaders with an Emotional Intelligent Leadership Assessment
Use that assessment as a developmental tool to leverage areas of development
Provide them with the opportunity to attend my workshop, which includes the leadership assessment. "Leading With Emotional Effectiveness" is a one-day intensive workshop. It provides you with new insights and an action plan for elevating your effectiveness as a leader using critical elements of emotional intelligence. Click here to learn more.
Would you like to read four interesting statistics about emotional intelligence? Have a look at this post.

Also, I recommend you have potential new hires take a leadership assessment to confirm their skill set meets your organization's needs.
Without a doubt, enhancing your team's emotional intelligence will sharpen your team by giving them the 'edge' they need. An emotionally effective leader will guide the team to success.
Enjoyed this article? Check out these:

Powerful Lessons we can Learn from the Coronavirus
Five Powerful Ways to Demonstrate Employee Appreciation
How to Manage your Coronavirus Fear
---
This article was originally published on October 12, 2018, and has been updated.
---
>> More Motivational Reads Here
---
Are you Emotionally Intelligent?
Sign up for Linda's monthly tips to build your Emotional Intelligence and reduce Emotional Hijacking!