For as long as I can remember, I've always been very intrigued by leadership styles and their influence. Over the years, I've concluded that leading with compassion makes a more authentic leader, and I will explain why.
---
Various Leadership Styles
I'm continually searching for elements that make a great leader while weighing numerous leadership styles' pros and cons.
Depending on the time and situation, some leadership styles are more effective than others - and some aren't effective at all…anytime! Here are examples of the different leadership styles I've experienced. Have you worked under any leaders using these styles?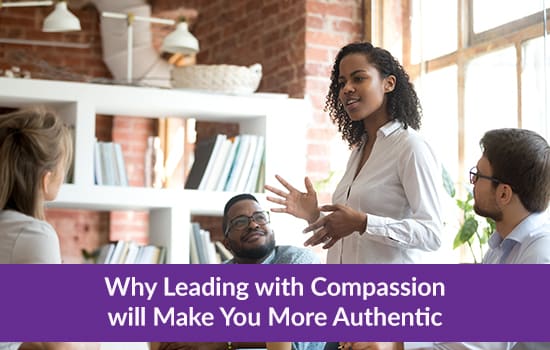 Authoritarian
Paternalistic
Democratic
Laissez-faire
Transactional
Transformational
Narcissistic
When it is difficult to appreciate the journey…
Without question, working under leaders can be challenging at times. During my career, I worked under some very compassionate leaders who empowered me. I appreciated them and the lessons they taught me that undoubtedly changed the course of my life. In retrospect, I did not always appreciate all of the leaders I worked for, but I did my best to accept their leadership role even when I didn't respect them. I often agreed with the direction they took, but when I didn't agree, I accepted it, recognized the process, and learned something good or bad about the situation. Those types of lessons will stay with you forever if you are open to absorb them. You can learn from everyone you encounter. Even the opportunity to participate in a process you don't necessarily agree with can profoundly influence your holistic understanding of leadership. Don't let these opportunities go to waste. Be present, observe, and learn from all situations.
The benefits of leading with compassion
More recently, when speaking and consulting on the topic of leadership and emotional intelligence, I've been focusing a great deal on the benefits of leading with compassion. Some believe that compassionate leadership is the most effective. Individuals often have mixed reactions to this concept: they see compassion as a fluffy word and not descriptive of a strong leader. Leading with compassion, however, is not just about being nice or kind to others. It is about being sincere, genuine, and authentic in your interactions with others. It's about inspiring others to want to work with you. In turn, it opens the door to compassionate leadership.

There's a great deal of interest and research on this topic. Chade-Meng Tan discusses this in his book, Search Inside Yourself - The practice of compassion is about going from self to others. Changing to this mentality is an essential process of becoming an authentic leader.
Humility is essential in leadership. Employees want to support leaders who are humble and vulnerable, who they can relate to and trust. When leaders can apologize and admit they don't have all the answers, it is easier for employees to follow, support, and engage with them. A great leader is a visionary with strong emotional intelligence. Effective leaders believe in the value of relationships and successfully demonstrate appreciation. They truly understand that leading with compassion is more authentic.
If you're interested in strengthening your leadership skills, consider an EQ-I Leadership Assessment.
---
This article was originally published on October 21, 2017, and has been updated (June 2020).
---
More Motivational Reads Here »
---
Are you Emotionally Intelligent?
Sign up for Linda's monthly tips to build your Emotional Intelligence and reduce Emotional Hijacking!
---