Are you feeling consumed by your thoughts and emotions and oblivious to the needs of others? If so, this is a strong indication that your social awareness skills and timing need some serious attention.  
---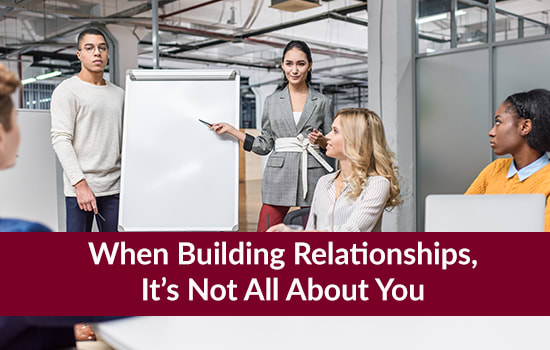 Have you ever been told that you lack empathy and often speak out of turn? Perhaps, you may even be called a narcissist! If so, we hope this blog enlightens you on the power of social awareness.
What is social awareness?
Social awareness is a core component of emotional intelligence. It's our ability to recognize and understand the emotions of others. When we are socially aware, our focus is outward rather than inward, and we can walk in a room and focus solely on others. This awareness helps us develop a more accurate view of others within social situations, as we can pick up on important verbal and non-verbal social cues.
What does timing have to do with social awareness?
Timing affects everything we do. When our timing is right, life is wonderful. When our timing is off, life can be miserable. The familiar saying – there is a right time and place for everything – is so true. When we practice social awareness skills, it's imperative that we understand not only how to communicate, but also when and where to interact with others. 
For example, you are participating in a team meeting. Emotions appear elevated, and a few individuals have a worried expression on their faces. But, you are oblivious concentrating solely on your emotions and the timing of when to share your golden nuggets of wisdom. This situation is problematic. If you're focusing on yourself, and not reading the mood of the group, you will miss what is happening around you. If you speak without first observing the social setting and carefully assessing the situation and tone of emotion, you may come off as unaware and insensitive.
Tips for practicing social awareness
Stop and ask yourself these questions before you speak:
Did I listen actively to the person who approached me?
Did I ask questions about the content shared?
Did I inquire about their feelings and emotions related to the situation?
A key to building strong social awareness is an outward focus and thoughtful timing. Be sure to check out many more motivational blogs here. If you would like to take an emotional intelligence assessment, check this out.
---
>> More Motivational Reads Here
---
Are you Emotionally Intelligent?
Sign up for Linda's monthly tips to build your Emotional Intelligence and reduce Emotional Hijacking!