When we engage in daily self-care our brain responds positively, which is why it is so essential! 
---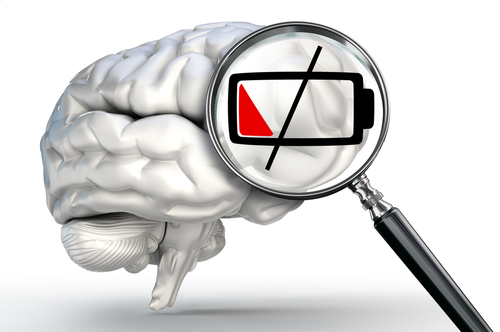 "You always have to remember to take care of yourself first and foremost, because when you stop taking care of yourself you get out of balance and you really forget how to take care of others." 
Summer is in full swing! For some, this means time away and for others, it means juggling kids and work and for some, it's a slightly slower week with many of our clients and customers taking time off. Whatever it means for you, your personal routine of taking a mental recharge (aka self-care) should stay the same, and if you don't have that in your routine, I'll help you start one!
Routines often get interrupted when there's is a change in our normal schedule. We all know that when that happens it takes focus and energy to get back into it.
Taking a mental recharge doesn't have to mean taking a hiatus.
It's true when they say your body is your temple! Creating a strong body will develop a strong mind. To manage our stressful lives and thrive in this busy world we need to recharge physically, emotionally, and mentally. When we care for our body, our brain responds positively - making daily self-care essential. Gardening, yoga, massage, a bicycle ride and any other type of physical activity release chemicals like serotonin and endorphins in our brains. They not only assist us in being alert and happy, they engage and reinforce parts of the brain that help us think rationally, plan, organize, and make decisions. Participating in physical activity supports the flow of natural systems and our body and mind recharge which leads to improved self-management which is a key emotional Intelligence competency.
The list of what you can do for a mental recharge is endless.
This is good news because wherever you are, however, your schedule is interrupted you can adapt and still give your mind and body what it needs! If you've ever gone to an exercise class or worked with a personal trainer, you'll know that changing up your workout is highly recommended. If March break means a change in your normal schedule or location, remember to take this opportunity to self-care in a different way!
If you're away for the week, go for a long walk, play with your kids in an activity you normally wouldn't have time for or choose a day trip that provides physical activity for you. Realize this is also a mental recharge – by changing things up. Not an escape, but deliberate action on your part. If you're not going away this week then plan to add in something you haven't done before.  Wake up 15 minutes before you plan to start your day, slowly take 5 deep breaths and calmly visualize your day. Consider taking a mental break at work daily; meditate for 10 minutes or go for a walk in an area outside of your regular path. Each of us will benefit from planning and implementing a routine that works with our schedule and lifestyle.
It's always important to remember that when we take good care of ourselves it benefits everyone. 
---