The goal is to manage our emotions instead of them manage us. However, during the holidays this can be difficult, which is why I'm  sharing a helpful self-management tool, to keep you laughing this season!
---
Oscar Wilde once said, "I don't want to be at the mercy of my emotions. I want to use them, to enjoy them, and to dominate them."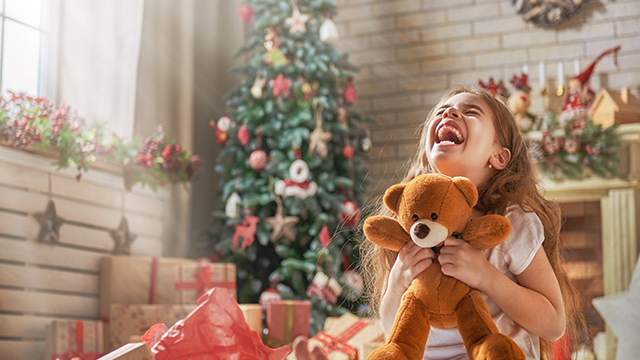 Don't let holiday stress get you down!
Tis the season to enjoy family, friends, and perhaps overindulge a bit. This is also a time that can bring on tremendous stress, but it doesn't have to.  
As we become more aware of our emotions, we learn ways to respond positively, and can effectively reduce stress especially during the holiday season. The fact remains that laughing is an emotion that can be managed to positively impact you in a negative or emotional situation.

Be sure to take a moment to laugh whenever your emotions are triggered during the holiday season.
Laughing is good for us in so many ways!
A smile is a simple self-management tool you can use to offset your negative emotional state. Both laughing and smiling send signals to your brain that you're happy. Once that occurs the thoughts your mind produces quickly become positive. Smiling and laughing are so powerful they can make you forget what upset you. By the time you remember the upsetting situation, your brain is redirected and you are no longer upset.
Over the holidays many of us have several work and family events which can cause us to feel overwhelmed, tired and can create situations where we become emotional hijacked. If smiling or laughing isn't possible during these occasions, try counting to ten to manage your emotions and restore calm.
Keep it positive – redirect your emotions.
When it comes to laughing, inspirational blogger, Katie Gillespie suggests the following reasons you need to laugh more often:
Laughing relieves tension. Laughter relaxes the muscles in the body and eases stress, anxiety, and fear.
Laughing feels great. Laughing releases endorphins, the chemical in the body that makes you feel great. 
Laughter brings us together. Sharing a good laugh with others is a wonderful way to bond and have a good time in social situations. 
Laughter is healing. Laughter is an amazing source of both physical and emotional healing. Physically, laughter improves blood flow, deep breathing and boosts your immunity (not to mention, it strengthens those abs). Emotionally, finding the humor in even the most difficult things we face can be a powerful step to bringing some light to dark times. 
Laughter is beautiful. Laughter attracts others who like to laugh. Plus, aging lines from laughter are beautiful markers of a life well-lived.  
Understanding the value of laughter is important when managing our emotions. It is a major driver of our behaviour and is contagious affecting everyone around us. Ensuring you spread positivity and not negative emotional contagion is beneficial to everyone around you. Don't forget to consider smiling and laughing the next time you are feeling down, laughing will significantly improve your mood resulting in you projecting positivity.
Let's be honest, life can be pretty serious and challenging at the best of times, and the holiday season isn't different. This year be sure to add laughter into your day to manage your emotional health and interactions with others.
---
More Motivational Reads Here »
---
Are you Emotionally Intelligent?
Sign up for Linda's monthly tips to build your Emotional Intelligence and reduce Emotional Hijacking!