In health and well-being, there is an undeniable connection between our emotional state and physical wellness. To combat this, it's essential we utilize strategies to manage our emotions to reduce stress.  
---
The Bright Side of Life: Discovering the True Value of Positive Emotions
How Positive Emotions Boost Our Health and Wellness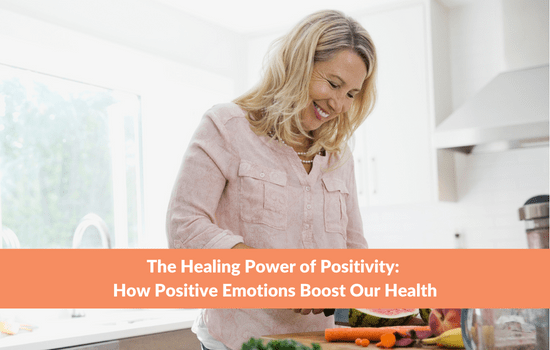 While it's common knowledge that stress and negative emotions can take a toll on our health, we often overlook the remarkable healing power of positivity and the profound impact it can have on our overall well-being. Research has shown that cultivating positive emotions, such as joy, gratitude, and contentment, can do wonders for our mental and physical wellness. From strengthening our immune system to reducing the risk of chronic diseases, positive emotions act as a vital force that uplifts and restores us.
You may be surprised by the fascinating realm of positive emotions and their transformative effects on our health. Emotions play a significant role in our life; they guide every decision. Therefore, carefully managing them is critical to how positive our relationships and individual wellness are. Developing your emotional intelligence by learning to recognize, understand, and manage your emotions and the emotions of those around you will inevitably change how you make decisions, ultimately reducing stress.
Proactively Managing Negative Emotions to Enhance Your Well-Being 
When you're in a challenging situation or feeling troubled, negative thoughts can impede you from making rational decisions, they can even reduce the patience required to work through it. If you ever find yourself experiencing this, just know that often all it takes is a simple distraction, such as taking deep breaths to regain a positive frame of mind and enable rational thoughts to emerge.
Did you know it only takes 6 seconds to redirect your brain? It is called the "6-second rule" and SimplyPsychology explains how powerful six seconds of breathing can be,
"Breathing can be a powerful tool during a heightened situation as it can trigger the parasympathetic nervous system to bring about a restful bodily response. Taking control of breathing in stressful situations can allow thoughtful decisions which are not driven by emotions." (source: SimplyPsychology)
Giving yourself six seconds will always provide better results in avoiding an emotional hijack and decreasing stress. 
Motivating Truths About the Value of Positive Emotions 
Believe it or not – smiling and laughing is the perfect quick distraction. Here are ten strategies to manage expressions of emotion, like smiling and laughing, to reduce stress.
Choose Positive Social Settings
Seek Humour
Embrace Playfulness
Be Present
Share Heartfelt Moments
Be Authentic
Keep it Positive by Redirecting Your Emotions
If you feel down, you have the power to override your emotions and change your mindset. Try redirecting yourself by watching a humorous television show, or movie, or reading a book. Smiling and laughter are positive emotions that can shift your mood and get you feeling good again. As your feelings shift and you feel happy, you will experience joy and return to living in the moment! 
I sincerely hope you try some of these positive strategies that reduce stress and support your wellness, health, and overall well-being. In my book, The Power of Emotion, I provide more depth and insight in effectively managing emotions. Marshall Connects offers Emotional Intelligence Assessments and Coaching to enhance skill development in all areas, including self-management techniques like successfully regulating your emotions to improve your life and overall productivity, contact us today.
---
This article was originally published on December 8, 2018, and has been updated (July 2023).
---
More Motivational Reads Here »
---
Are you Emotionally Intelligent?
Sign up for Linda's monthly tips to build your Emotional Intelligence and reduce Emotional Hijacking!
---