When problem solving, it's important to strategically select your go-to person for that all-important second opinion. There are several key things to should consider before making your choice.
---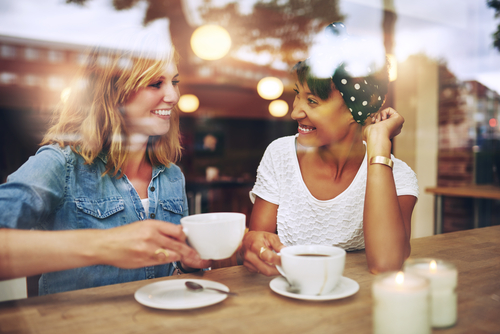 One frame of reference, limits our problem solving ability.
Life happens, and we find ourselves solving problems on a regular basis. Our brains are constantly working overtime. Sometimes the answers to problems are relatively simple and come to us quickly. However, there are other times when we require someone to help us work through a situation objectively.

Sharing your feelings with another person about a situation that you find challenging and emotional can provide great relief, and clarity. Speaking with someone who cares about your feelings is not only useful, it opens the door to fresh viewpoints and further understanding.
The key is to find the best person to share your problem with.
Ideally, you want to take advantage of a point of view from someone who cares about you, but is not personally involved in the situation. It's important to ensure that second opinions don't have any personal connections or emotions attached when considering the situation at hand.
When you are involved in a challenging situation and you need a second opinion, make sure you choose someone who:
You trust
You feel comfortable talking to
Is not personally affected by your situation
Is a good listener
Is a rational thinker.
Make sure you talk to this individual openly and share all of the details as you know them, remaining as objective as possible. Sharing both the facts, and your thoughts and feelings with a trusted advisor will most times will be beneficial, and hopefully will provide you with a fresh perspective on how to solve the problem.
Don't be afraid to ask someone who you don't always agree with for their opinion: Often those individuals can be the most objective advisors. 
---