Joy plays an integral role in all of our lives.  It's the feeling of great pleasure, happiness, and peace, but it's not an innate feeling - we have to work to ensure we have joy every day.
---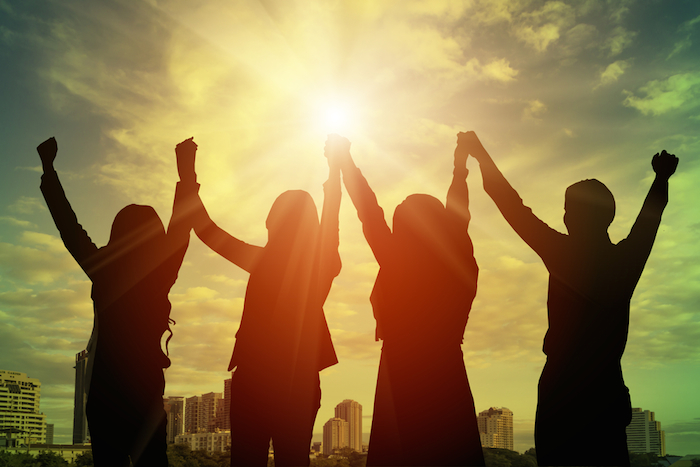 This is the second year in a row that I've written a blog about joy and shared a motivational presentation locally and internationally. Why do I write about Joy? Why is Joy important to me? Why do I think about joy so much? Am I fixated on leading a joyful life…not sure but maybe! Is that a good or a bad thing? Seriously, who doesn't want to live a joyful life? I work very hard to not allow anyone to steal my joy.
This is what I know About Joy
As Henri Nouwen states, "Joy does not simply happen to us.  We have to choose joy and keep choosing it every day." 
Joy should be an underlying feeling in your core – no matter what happens in your day or the unexpected challenges you face, you want to cultivate the ability to remind yourself of the joy you have in your life. Just like our values guide our decisions, we want joy to guide our feelings, our inner peace and security with ourselves and with our life as a whole.  We all experience moments that bring added joy, but joy should be in our core. What helps with this is when we celebrate joyful simplicities that bring comfort, well-being, and peace of mind.
Each morning, if we're fortunate enough to open our eyes, we need to tap into our internal joy by being thankful to be alive.  Today is a new day, a gift that belongs to us.  We get to choose the quality of our day because it is our journey, one that we are totally responsible for.  We have a choice on what our day will feel like to us. That choice will direct our day in a positive or negative direction.  We need to choose joy!
In many of my workshops I teach self-awareness skills and one of them is to not treat your feelings as good or bad – what this means is that feelings come and go very quickly and we have so many of them throughout or day it's impossible to keep track. But often we allow our feelings to take over, whether it puts us on a low – perpetual bad mood we can't shake or a high – so excited we are unstoppable. Having joy in your core will help you balance the highs and lows. When something goes wrong in your day – don't let it ruin your outlook on everything, remember that it's joy that gets you up every day and deal with the challenge just as that – a singular challenge that once solved will bring you back to center again.
How to incorporate Joy into your life
Call forth feelings of love and appreciation for yourself. 
Find pleasure in simple things. 
Stay out of debt. 
How are you giving back to life? 
Forgive yourself and others. 
Eliminate gossip in your life. 
Avoid unhappy people. 
Get off the pity pot. 
Find hobbies that make time stand still. 
Learn to accept constructive criticism 
Live by the golden rule 
Choose calm over drama 
Focus on good 
Change your routine. 
Radiate positive energy. 
Be open to change. 
Learn to say "no." 
Read inspiring poetry and uplifting books. 
Move your body.
Managing Joy during the Holidays 
For some of us the holidays don't foster joy…they steal our joy! If the holidays remind you of people who are no longer with you then you may feel sadness and struggle through the season.
Our journey through life can be challenging; we need to build resilience to fill us with the mental, emotional and physical stamina necessary to manage daily trials and tribulations in order to hold on to our personal joy.  Developing strategies to retain our joy throughout the day is a must. We cannot allow people or circumstances to "steal our joy".  Each of us needs to discover our own unique personal strategies to remain positive and joyful.
---