How joyful is your life? Do you feel pleasure, happiness, and peace daily? Our focus on joy can quickly fade when challenge invades our life, leaving us feeling empty. Here is how you can avoid that.
---
Joy is not an innate feeling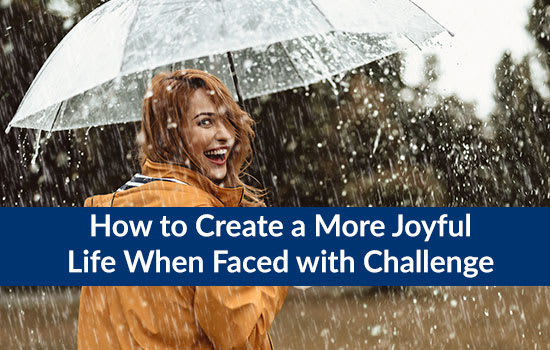 Ideally, joy should be an underlying feeling that you want to keep in your core. Believe it or not, it is not an innate feeling. No matter what challenges you face during your day, you need joy on reserve to reach for as needed. Just like our values guide our decisions, it can direct our feelings, inner peace, and security with ourselves and our life as a whole. We all experience moments that bring added pleasure, but having joy in our core helps us celebrate joyful simplicities that deliver comfort, well-being, and peace of mind.
Start fresh each morning
Each morning as we open our eyes, we can tap into our internal joy by being thankful to be alive, appreciating each day is a gift. We get to choose the quality of our day because it is our journey, one we own. Yes, it is our responsibility to determine how to manage our day and life; we must choose to direct our day positively or negatively. Keep it positive by choosing joy!
Quit treating feelings as good or bad
In my presentations, I regularly speak of the self-awareness strategy, quit treating your feelings as bad or good.

Our feelings and emotions come and go very quickly, and we have so many throughout or day it's impossible to keep track. But often we allow our feelings to hijack us, whether it puts us on a low – perpetual bad mood we can't shake or a high – so excited we are unstoppable. Having joy in your core helps balance the highs and lows. When something unexpected happens – don't let it ruin your outlook on everything; think of the joyful feeling you started your day with first. Once you're feeling positive, deal with the challenge just as that – a singular problem once solved, will bring you back to center again.
How to incorporate Joy into your life
By making a concerted effort, you can create a more joyful life daily, and especially during difficult times. Don't allow challenges to steal your joy! Here are some strategies that have worked well for me: 
Spend some time reflecting on your behaviour so that you can make mindful decisions.
Retrain your brain to think more positively when you're focused on the negative.
Practise living a healthy lifestyle that includes focusing on your mind, body, and soul.
Be proactive and pay attention to what you can influence.
---
This article was originally published on December 3, 2016, and has been updated.
---
More Motivational Reads Here »
---
Are you Emotionally Intelligent?
Sign up for Linda's monthly tips to build your Emotional Intelligence and reduce Emotional Hijacking!
---