Living an inspired and goal-driven life can be challenging, even on a good day. However, with the right support in place, you will be motivated to reach your goals.
---
Do you Live a Drive-by Life?
If you do, it will negatively affect your success. There are times when we are merely going through the motions and busily packing as many activities as is humanly possible into our day and life. We are living what I call the "Drive-by Life Phenomena."
Our higher goals routinely are shuffled to the back burner, and the immediate focus motivates us to shift to taming a daunting "to do" list.
Making your Goals Public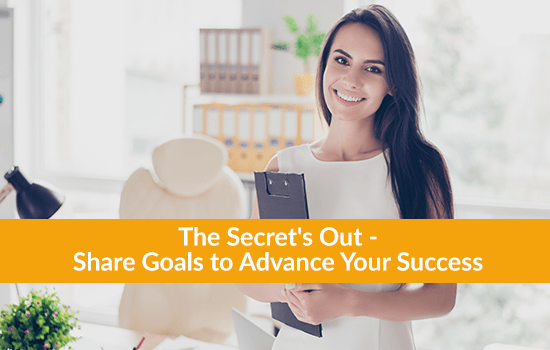 Nevertheless, setting clear and authentic personal goals is essential if we want to live a productive and meaningful life. One way to move your goals forward is to make them public.  When you do this, you are much more motivated to take your goals off the back burner and develop a plan to make them a reality.

Select one or two individuals for support to share your goals with, or you may choose to tell the entire family.  Regardless, the expectations of others will now motivate you to create an action plan and then follow through. 
Accountability and Monitoring Progress
You strategically select individuals in your life whom you know must support your goals, motivate you, and monitor progress.  Ask them to hold you accountable for your actions, and be sure to set up weekly follow-up meetings to assess your forward momentum. 

Sometimes this strategy works best if you find someone who shares a similar goal so you can motivate and support each other. For example, if you both want to run a marathon, doing it together will inspire you and make the training more social and enjoyable.
How Does Your Drive to Achieve Influence Your Success?
Read this blog to learn about the strong correlation between success and achievement drive. This information will offer support and motivate you to consider the impact your achievement drive has on your success in life.
Undoubtedly, some goals are more accessible to achieve than others. But simply choosing to make your goals public provides the necessary support, motivates, and moves you dramatically closer to crossing the finish line and then celebrating your achievement and enhanced life. For more ideas, read this book, The Power of Emotion, or try an EQ-i 2.0: Self-Assessment.
---
This article was originally published on March 24, 2018, and has been updated (June 2021).
---
More Motivational Reads Here »
---
Are you Emotionally Intelligent?
Sign up for Linda's monthly tips to build your Emotional Intelligence and reduce Emotional Hijacking!
---