Self-awareness affords you the ability to perceive your emotions accurately and understand your tendencies in situations as they occur. It's really about getting to know yourself and understand what makes you tick as you develop.
---
Being aware of our emotions and learning ways to manage them will make a tremendous difference in our relationships and overall success in life.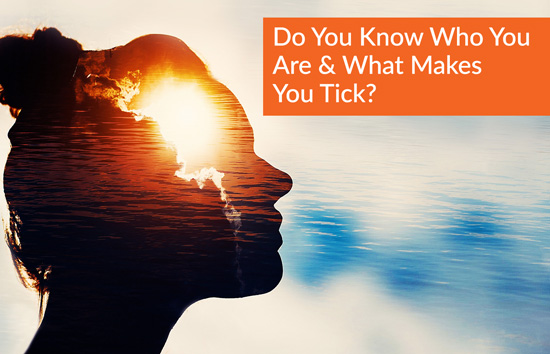 The value of developing self-awareness
Paying close attention to emotions, thoughts, and behaviours will help you become more self-aware. We use our self-awareness skills to observe our feelings and judge whether our needs are being met. We can strengthen this skill by assessing our abilities and improving where necessary. The more we develop this, the better we recognize how others see us.
Feeling thoughts and emotions physically
Each time a thought occurs, our brain produces chemicals that trigger reactions that we feel throughout our body. Normally we don't realize how much they command our feelings because we're continuously thinking in the same manner we breathe. When our emotions overwhelm us, our thoughts can turn the heat up or down, affecting how we manage our emotions.
The impact self-awareness has on your career
Over the past few months, I've had the pleasure of interviewing over 260 leaders across Canada for my new book on emotional intelligence. Interestingly, (but not surprisingly) most of them reinforced the importance of self-awareness and the role it played in their career. As their self-awareness developed, they became more familiar with their strengths and areas they needed to improve. This self-discovery led to better self-manage, and it increased their ability to meet the needs of those around them.
What stops people from embracing self-awareness?
Is a lack of self-awareness because "ignorance is bliss"? Maybe, but often people struggle with analyzing their behaviour for a variety of reasons; including:
Not wanting to take the time to focus on areas of improvement
Finding it easier to critique others
Not wanting to do the work involved to make necessary changes
Preferring to stay in their comfort zone
Afraid of what they may learn about themselves
Regardless of the reasons, we're far better off learning what we do well and what we need to develop. Not only is strong self-awareness a core competency of emotional intelligence, but it's also indispensable to working effectively in a team and building lasting relationships.
---
More Motivational Reads Here »
---
Are you Emotionally Intelligent?
Sign up for Linda's monthly tips to build your Emotional Intelligence and reduce Emotional Hijacking!
---