You may think this is an overly simple strategy but greeting people by name during conversations is significant and will improve your interactions.
---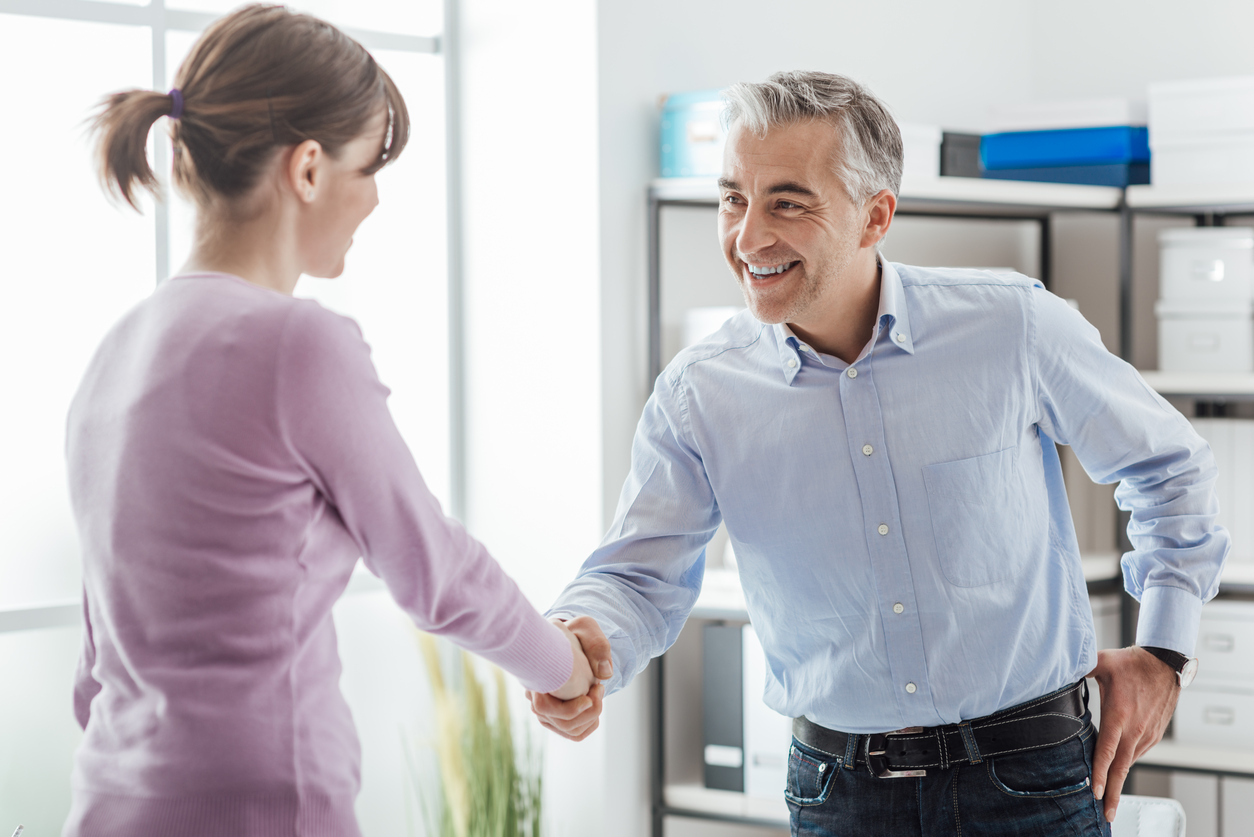 Greeting people by name can have powerful - and lasting - benefits in your personal and business relationships for introverts AND extroverts.
Greeting people by name.
The simple act of greeting people by name can have powerful, and lasting, benefits in your personal and business relationships.
What's in a name?
Our name is a big part of our identity and it means something when people remember it and use it. The bottom line is always how you make people feel. Using and remembering someone's name makes people feel good.
Leave a lasting impact.
Greeting people by name is one of the most basic and influential social skills strategies, especially if your goal is to engage someone in conversation. This strategy works for both introverts and extroverts. If you're an introvert it's a simple way to get the conversation going socially. If you're an extrovert, it's important to remember that using someone's name can leave a big impact on their impression of you and the relationship you might build.
It's too late after they walk away.
How often have you begun a conversation so quickly that introductions weren't clear and by the end of the conversation after they walked away, you ask yourself, "what was their name again?"

Studies tend to show that forgetting someone's name sends the message that someone is forgettable or unimportant. It's also shown to make people feel less close to you. These, combined with how good people feel when you DO remember them, are just a few important reasons to learn to remember people by name.

With these four repetition exercises, you'll be a pro at remembering people by name in no time:
During introductions, respond by using their name right away. For example: "great to meet you, Jeremy." If their name is unfamiliar, don't be afraid to ask them to spell their name so you can envision it in writing and say it out phonetically.
It's essential to use the person's name at least twice during your conversation. The more you actually use it in conversation, the easier it will be to retain.
Then, just for a moment during the conversation, take a mental photograph. This will help you visualize the person and name as well as help note key details that may be useful later. For more on the importance of visualization, click here. 
If they provide a business card be sure to write their name, where you met them, and what you discussed on the back of it. All too often we collect stacks of business cards and we don't remember where we got them or why we kept them.
When you remember and use people's names during conversations you are training your brain to increase your social awareness. This, and a good question, will definitely open doors for you. Here's how.
---
This article was originally published on September 22, 2018, and has since been updated.
---
More Motivational Reads Here »
---
Are you Emotionally Intelligent?
Sign up for Linda's monthly tips to build your Emotional Intelligence and reduce Emotional Hijacking!