Often times we're fixing a problem with a  band-aid to get us through that moment, however, if at the end of the day we took the time to look at the big picture, we could problem solve the challenge, giving our brain time to process what would prevent a repeat.
---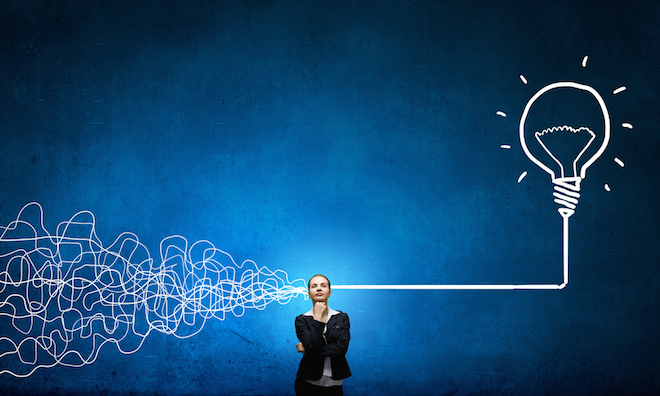 We probably don't realize it but we all problem solve constantly every day  – all of the little decisions that need to be made, all of the things that come up on a daily basis. When we are faced with a  challenge we usually want to solve it as quickly as possible – and usually, a quick decision solves that momentary issue and we move on. But what about the big picture. The big picture that could prevent some of those challenges from reoccurring – or we allow ourselves to take the appropriate time needed to make a bigger decision instead of rushing.
Not all problems can be solved easily
One of the key self-management strategies that I teach is 'set aside time in your day for problem-solving'. Understandably not all problems can be solved easily and some cannot wait and must take priority and be solved immediately but many can be detained for a more opportune time in the day. Developing a plan to manage problems is a win-win situation for all parties involved.
It's imperative that we take the time to clear our minds and really focus on the situation and just that situation. We know how important it is to manage our emotions when making decisions. We're at our very best when we don't allow our emotions to guide our decisions.
Processing our emotions throughout the day
From the moment we awake until the time we close our eyes to go to sleep at the end of the day we experience hundreds of emotions, some that we are not even aware of.  A big part of our day is moving through feelings. Sometimes we make decisions without appropriate planning or have to think quickly due to our busy schedules and emotions. When this happens over and over again it can negatively affect the quality of our work and impact opportunities in the future.
Problem-solving is so important to our daily accomplishments and our success can be contingent largely upon the way in which we work through the various challenges in our day. Team members who are problem solvers are highly valued by managers. Managing your emotions, understanding emotions of others and finding a successful approach to problem-solving will open the door to personal success.
When issues that can't be resolved efficiently and effectively as they arise add them to your list for your daily scheduled time. Once you get into the habit of planning this way you will find that you'll save time and be far more effective at making decisions. With this practice, you won't allow problems to derail you during your busy day. This type of compartmentalizing really helps you stay focused and be productive.
Plan to Problem-Solve
Moving forward, plan to set aside a minimal of 15 minutes in your daily schedule to focus on problem-solving. Keep a list of items that you need to review. Once you set the time in your calendar to problem solve you need to also do the following:
Turn off your cell phone
Walk away from your computer
Find a spot where you won't be disturbed
Ensure that you have a quiet area that is free of disruptions and distractions of any kind so that you focus on the problems with an objective view without any emotions getting in the way of mindful planning and clear thinking. Of
course
you'll need to use your wealth of skills to work through the problems but it's much easier when you are in the correct mindset.
---