Believe it or not, practising mindfulness can change your life. It's a recipe for reducing stress, thoughts, and helps us focus on the present. I will share how something as accessible as baking can be a useful mindfulness practice.
---
"Taking time to practise mindfulness – can help us focus and manage our emotions. Focusing on how you react when stressed will help you gain better control over those reactions. When we consciously realize that we can practise and learn resilience in the day to day activities, we prepare ourselves for  major issues that may come our way." - Linda Marshall, Author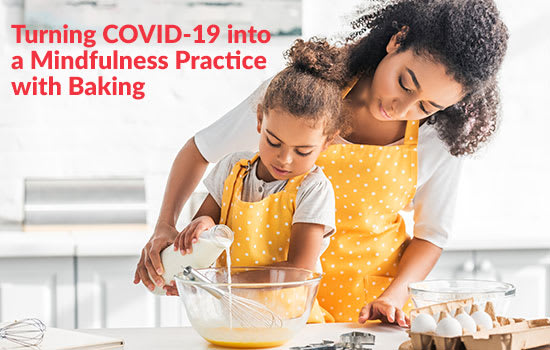 How Baking Helps With Mindfulness
Many of us are baking regularly due to COVID-19.  Baking for others and ourselves is a practice of mindfulness. Some of us are aware that we're intentionally practicing mindfulness, and others do it inadvertently because it brings us comfort, focus, and peace.

Sending time in the kitchen on a project I'm interested in helps me reduce restlessness and increase mindfulness. When I bake, I use my full attention so that I don't get distracted and miss something in the recipe. Staying focused while I cook is fulfilling, as I follow the steps in the recipe, I am present, and calm aware that I'm on my way to a finished product – my masterpiece.
Baking Enhances Happiness
The mindfulness practice of baking is an art that is similar to therapy in many ways. We bake to eliminate distractions, alleviates stress, and reduce anxiety. Both baking and cooking are exercises that increase our well-being as they release endorphins that reduce sadness.  For many, it brings great joy and happiness. As we inhale the aroma of our creation, it brings joy and happiness as we anticipate viewing, tasting, and sharing the finished product.
To help you deal with COVID-19, we've provided ways to cope and thrive with baking! With a combination of emotional intelligence, mindfulness, and baking and cooking – we have the perfect recipe - check out simple recipes you can try!
---
More Motivational Reads Here »
---
Are you Emotionally Intelligent?
Sign up for Linda's monthly tips to build your Emotional Intelligence and reduce Emotional Hijacking!
---