If you ask me what the secret to success is, without a doubt I would say, emotional intelligence. Indisputably, the power of an individual's emotional intelligence differentiates them from others and I have outlined exactly how it impacts your success.
---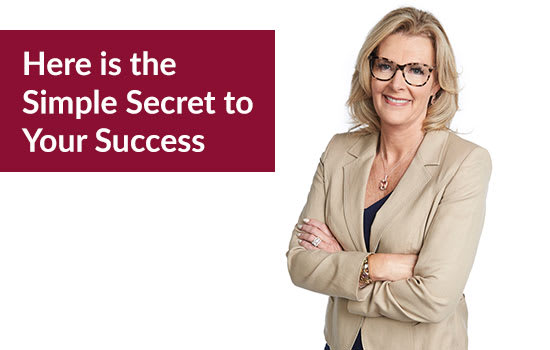 If you're striving to be the most successful version of yourself, I strongly recommend you focus your energy into strengthening your emotional intelligence (EQ).
Understanding what emotional intelligence is:
For many, EQ is an elusive concept that is hard to describe; yet it impacts everything we do; from how we manage our behaviour, internalize social intricacies, to how we make personal and professional decisions. It's also known as the other kind of smart. 
The undeniable impact EQ has on success:
Our emotional intelligence plays a role in how we effectively interact with others and interpret human behaviour. It's important to understand that IQ, EQ, and personality are quite different from each other.  
Many of us know someone who is academically brilliant. We automatically assume their high IQ will propel their level of performance and success. Interestingly, research done by TalentSmart found that 90% of top performers demonstrated high emotional intelligence. It concluded that EQ is a better predictor of success than looking solely at an individual's IQ score.
Your IQ (intelligence) refers to your ability to learn and is relatively stable over your lifespan. Similarly, your personality doesn't change over our lifetime, but we can develop behaviours and traits that contradict our style. Refreshingly, our EQ (emotional intelligence) is something that can be developed, nurtured, and improved throughout our life.
How higher emotional intelligence equals higher pay:
Simply put: You positively impact your life by strengthening your emotional intelligence.
Individuals with higher EQ make more money and this is true across all industries and at all position levels. 
EQ is a game changer:
Emotional intelligence training is being embraced by countless organizations and individuals because of its remarkable power to elevate personal and professional success. When we are in control of our emotions, we are also in greater control of the quality of our interactions, decisions, and behaviours. And that, in turn, elevates success!
Marshall Connects consulting services can help you and your organization "up your game" by strategically focusing on developing higher levels of emotional intelligence. What are you waiting for?
---
More Motivational Reads Here »
---
Are you Emotionally Intelligent?
Sign up for Linda's monthly tips to build your Emotional Intelligence and reduce Emotional Hijacking!