Join us on Wednesday, June 28, 2023, for a LIVE webinar titled, EQ Parenting: How to Help Children Manage Emotions. This webinar outlines the importance of supporting children's emotional intelligence development and how to become their emotional coach.
---
EQ Parenting: How to Help Children Manage Emotions
LIVE WEBINAR
Date: Wednesday, June 28, 2023
Time: 10:00 am EST
Duration: 30 minutes
Fee: Complimentary 
Webinar Overview
Parents and caregivers across all cultures intuitively want their children to succeed. Supporting children's emotional development by helping them recognize, understand, and manage their emotions is vital because emotions play a critical role in all we do in life. Children's emotional intelligence begins to develop at four years of age. The more prepared caregivers are to support children on this journey the better. Research indicates that children with emotional coaches get along better with peers, are physically healthier, and generally do better in school.  
This webinar will explain the power of emotional intelligence in parenting and teach the numerous benefits of supporting children's emotional intelligence development while acting as an emotional coach, including providing resources to help you accomplish these goals. Marshall Connects works with individuals on their path to achieving enhanced emotional awareness to increase empathy, problem-solve, reduce stress, and build strong and meaningful connections with others.
Webinar Learning Outcomes
In this webinar, you will learn the following:
The importance of preparing your children to thrive in today's world.
How children's emotions impact their ability to build successful relationships.
The reason children must develop both their IQ and EQ.
Specific ways parents can support children's emotional intelligence development and become their emotional coach.
Strategies and tools you can use immediately to help your children experience and regulate their emotions.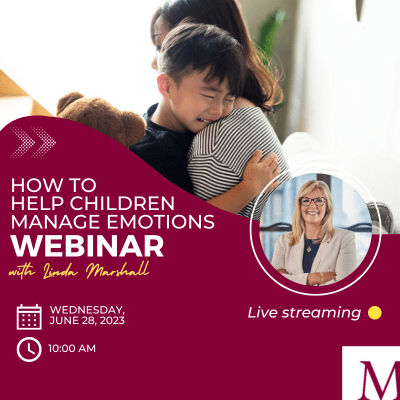 Register Here
Complete the form on this page and click 'submit.' Once you are registered, you will receive an email with additional detail.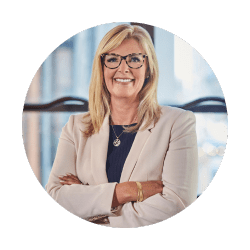 Meet the Presenter
As president of Marshall Connects, Linda Marshall is an entrepreneur, author, motivational speaker, television host, and thought leader in emotional intelligence. She brings over 35 years of experience working with and educating teams to strive for excellence and reach their potential. Linda has vast experience in child development through her past roles as an Early Childhood Educator and Resource Teacher.
Linda's debut book, 'Giving Back, How to Find Your Personal Joy and Make a Difference to Others' was designed to offer continued personal growth; something she's continued within her second book, 'The Power of Emotion: A Practical Guide to Making The Most of Your Emotional Intelligence.' 
As a member of the Canadian Association of Professional Speakers (CAPS), certified as Emotional Intelligence (EQ-i) Trainer, and certified Personality Dimensions® facilitator, she brings her on-the-ground experience to help businesses and individuals succeed in developing and maintaining strong leadership and team dynamics.
---
Foster your/your team's emotional intelligence with customized leadership workshops, assessments, and coaching today, click here. 
---