A lot has been written about how to survive an emotional storm that can unexpectedly blow into our lives after a crisis or traumatic event. But I have a different take on this based on my firsthand experience of riding out the fury of an actual storm: Hurricane Irma.
---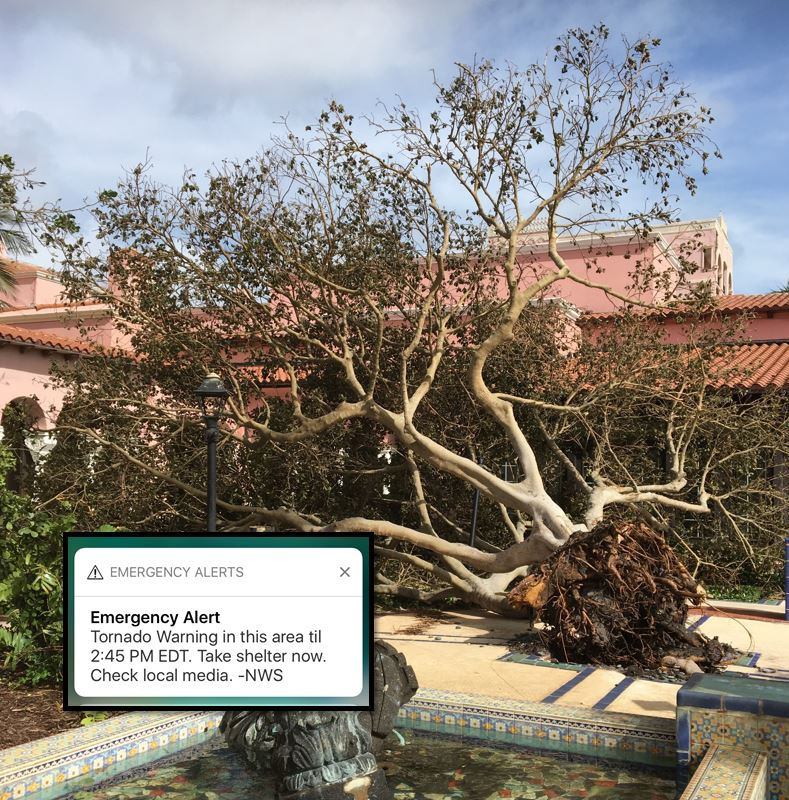 By using emotional intelligence I was able to make some tough decisions at a difficult time while maintaining the ability to find joy, gratitude, and live in the moment.
My Vacation...
My vacation with my husband in Fort Lauderdale, Florida just began when hurricane-force winds and torrential rains began battering parts of the Caribbean. Irma then began unleashing her power on the Florida Keys and starting creeping up the peninsula.

We received the order to evacuate and had to make a major decision: rent a car and drive home to Canada, or find a safe location away from the main path of the hurricane and ride out the storm.
We chose to stay.
There's no question that I felt pangs of both anxieties and fear several times as the Category 3 storm's destructive power became a reality outside our hotel room in Boca Raton. Several times during the night we received loud emergency tornado warning alerts on our cellphones, and there was even a brief evacuation of our hotel during the latter stages of the storm. But as skies darkened and the storm intensified, I was determined to not allow fear to manage how I dealt with the situation.

The key is to manage your emotions, rather than allowing your emotions to manage you. If we allow fear to take control, we're not always going to make the best decisions in that moment. That means we have to move out of our comfort zone and participate in what I call "measured risk" where we couple logic and emotion. When we're able to do that, we stretch and grow, even when we're in situations where a positive outcome is never guaranteed.
Beautiful calm.
I survived Hurricane Irma, and was able to experience a beautiful calm both before, and after the storm. I would have never had that wonderful life experience if I we had not made the decision to stay. I'm grateful for that.

While not everyone will experience being in the path of a hurricane, we all will face difficult and unsettling situations in both our personal and professional lives. In most cases, we'll have to make tough decisions under very trying circumstances.  That's when you have to lean on your self-awareness to be able to stay calm and whisper to yourself "I've got this".
The key takeaway: When you really know yourself and can effectively manage your emotions, it's much easier to think logically, when you're in the eye of any storm.
---