We're thrilled to announce that Linda Marshall is a keynote speaker at the Women's Leadership Networking Event on September 27, 2017. This event is sponsored by HMC Connections and YWCA Hamilton.
---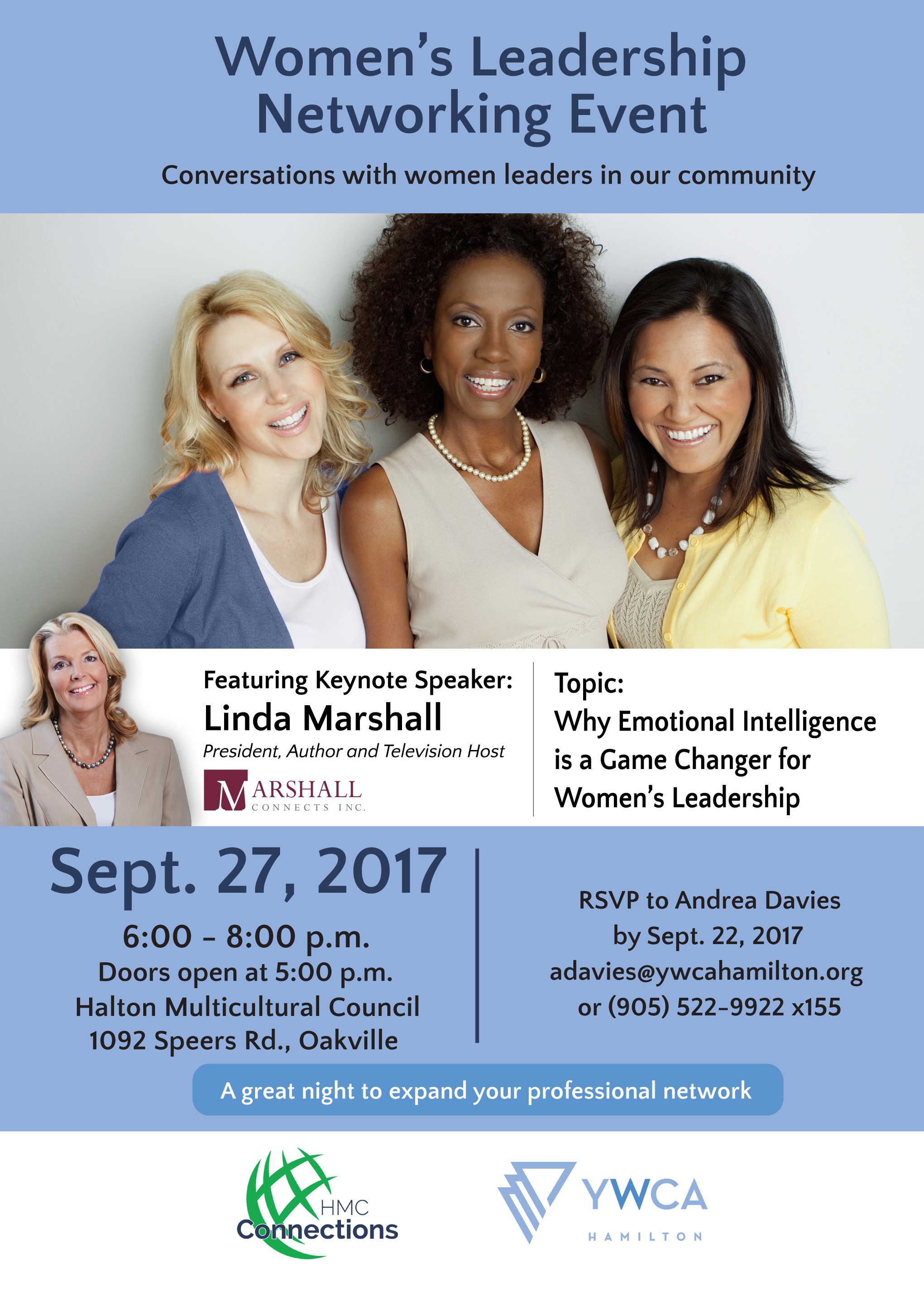 Date: Wednesday, September 27, 2017
Location: Halton Multicultural Council | MAP
Time: 6:00 p.m. - 8:00 p.m.
Women leaders in our community
Some exciting things are happening in Halton Region with regards to women's leadership! This leadership and networking event takes place on September 27, 2017, in the Halton Multicultural Council from 6 - 8 p.m.

Linda Marshall is a keynote speaker and will be presenting, "Why Emotional Intelligence is a Game Changer for Women's Leadership." Linda's presentation will discuss deliberate ways we can become more self-aware and enhance our emotional intelligence, find our power to use our strengths, and develop methods to remove obstacles that prevent us from realizing our potential.
Great conversations will be had…
Great conversations will be had by women leaders from the Hamilton, Halton communities, as they move forward with their initiative to provide an inspiring platform for women to network with their peers, develop leadership skills and provide mentoring as they support and inspire the next generation of women business leaders.

Passionate women leaders will be talking about inspiring topics like:
Ways to impact and influence their community
Making a difference in our world?
Sharing empowering recipes for success
Join for an inspiring and exhilarating evening of networking through authentic conversations and empowerment!
---
RSVP to Andrea Davies by September 22, 2017 | Email Andrea | Call 905-522-9922 ext.155