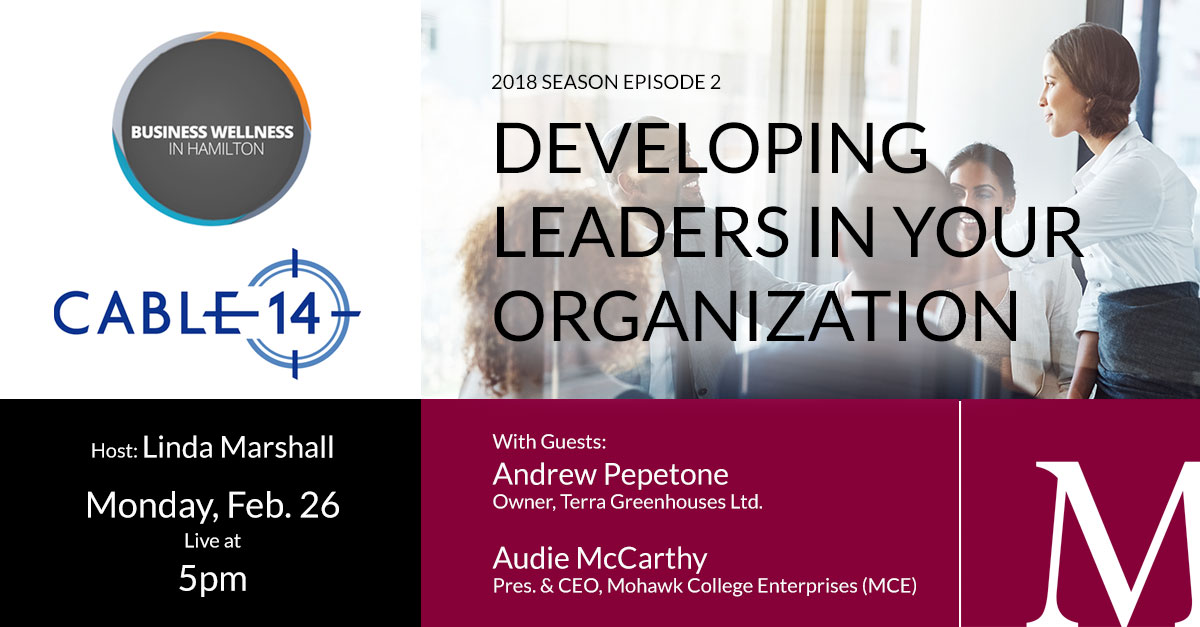 What are the most important aspects for businesses who want to grow and develop leadership capabilities in their employees? It's a great question, and host Linda Marshall has invited two experience guests to discuss what's worked for them and their organizations.
---
Strong, compelling leaders are critical to the success of any organization in the private or public sector. Leaders define the organization, set the context for decision making and exhibit the behaviours they want their employees to model. To talk about what it takes to develop strong leaders, Linda is joined by:
Terra Greenhouses Ltd.
With a 'blooming' business which includes 5 locations across the geographic area between Toronto and the Golden Horseshoe of Southern Ontario, Andrew Pepetone knows what he needs in terms of leadership.
From Andrew's perspective, the best success he has is from within our corporation – and so he believes it is incumbent upon him to get his people 'promotion ready', with a clear focus on developing them not only as managers, but as leaders.
Andrew also believes that the impact of leadership training doesn't stop at work. At Terra Greenhouses, they are giving giving their people life skills that will be used in their personal needs day in day out. It's about honing the skills to increase each individuals Emotional Intelligence – which is key to their success in leadership positions.
Mohawk College Enterprises (MCE)
Audie's expertise lies in leadership development, customer service, strategic planning, project management and her ability to build strong, mutually beneficial relationships with clients and partners. Prior to taking joining MCE, Audie founded The Marrek Group, a private corporate training and consulting business.  
From where Audie sits, she is clear that leadership is not about the leader. It's about the people you are leading. And, so she coaches her team to put their focus on their people and what needs to be done to help them succeed.
Audie is also a strong believer that strong Emotional Intelligence is critical for a leader. She counsels that we can't begin to understand others until we understand ourselves – our own motivators and our own triggers. 
---
ABOUT THE HOST
Linda Marshall, Author and Consultant, hosts Business Wellness in Hamilton on Cable 14 weekly. For each episonde, Linda invites special guests to discuss buzz-worthy topics such as emotional intelligence, employee engagement, mental health, company culture and much more. 
---
< BACK TO ALL EPISODES  |  CONTACT US > 
---