Business Wellness in Hamilton, hosted by Linda Marshall explores a variety of essential topics paramount to business development and wellness in Hamilton.
---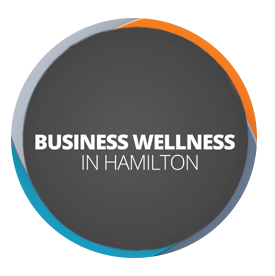 Business Wellness in Hamilton is on Cable 14 weekly, covering buzz-worthy topics such as emotional intelligence, employee engagement, mental health, company culture and much more!

The show's host, Linda Marshall, is President of Marshall Connects, and author of 'Giving Back, How to Find Your Personal Joy and Make a Difference to Others.' Linda's experience in business in Hamilton is vast and with her mantra to create connections for positive outcomes is the perfect paring for this show. Business Wellness in Hamilton is the perfect outlet for Hamiltonians to get involved and learn how to uncover business wellness within Hamilton.
Linda interviews a variety of Thought Leaders within their perspective fields in Hamilton, who all bring their unique approach to Business Wellness. Hamilton is an innovative city because of its innovative people - as we continue to evolve and grow it becomes essential to discuss workplace wellness, work-life balance, employee engagement and to overall workplace challenges.
From CEO's and HR Managers to Authors and Educators, they will share with us their experiences to enable you to create a positive workplace where everyone can manage the stress that comes from hard work, to enhance employee engagement and effectively manage workplace challenges.
Each episode will feature 4 valuable segments; thought leaders discussing a weekly topic, Giving Back Programs within Hamilton, Emotional Intelligence Motivational Minutes, audience participation through social media.
---
Episodes
---