Custom Online Training + Webinars
At Marshall Connects, we provide custom-tailored corporate online training programs and webinars, specifically developed for your team. Let us support your team and organization to thrive through online emotional intelligence training!
---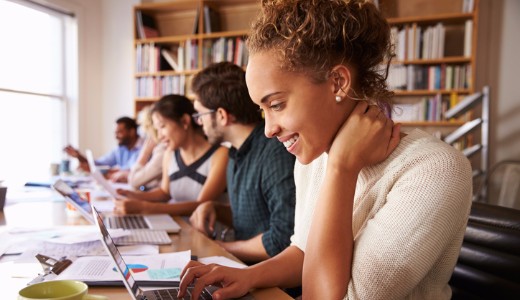 Our custom online training and webinars allow clients to select or build training opportunities with as many participants as desired during times that suit your specific corporate needs.
Interactive Participation
Interactive participation is an option that allows team members to share their thoughts and provide input independently or in a group.

We assure our custom training and webinars are useful and engaging. We can also record all online training and webinar sessions for future review. This option is an additional benefit for those unable to join live at the time of delivery. Also, these recordings may helpful training when onboarding new employees.

Marshall Connects training programs, and webinars are a brilliant way to reach all employees, including those at satellite sites or working from home.
Custom Webinar FAQs
What's the difference between training & webinars?
Webinars are less personal with general topic coverage, while training sessions are designed to meet specific individual objectives.
What are the advantages of taking training online?
Online classes provide convenience and flexibility.
How is the material available online?
Pre-course materials, including readings, documents, videos, are provided before the session.
How do I interact with the instructor?
Communication happens mainly through emails, zoom or calls.
What are some of the challenges when taking online sessions?
The key to success online is basically self-discipline. Creating a schedule to be prepared and complete pre and post classwork is paramount to stay focused and complete work assignments.
How large can custom training/webinars be?
To ensure quality course delivery, online courses have an enrollment cap of 25- 50.
Get Started with Custom Online Webinar Training