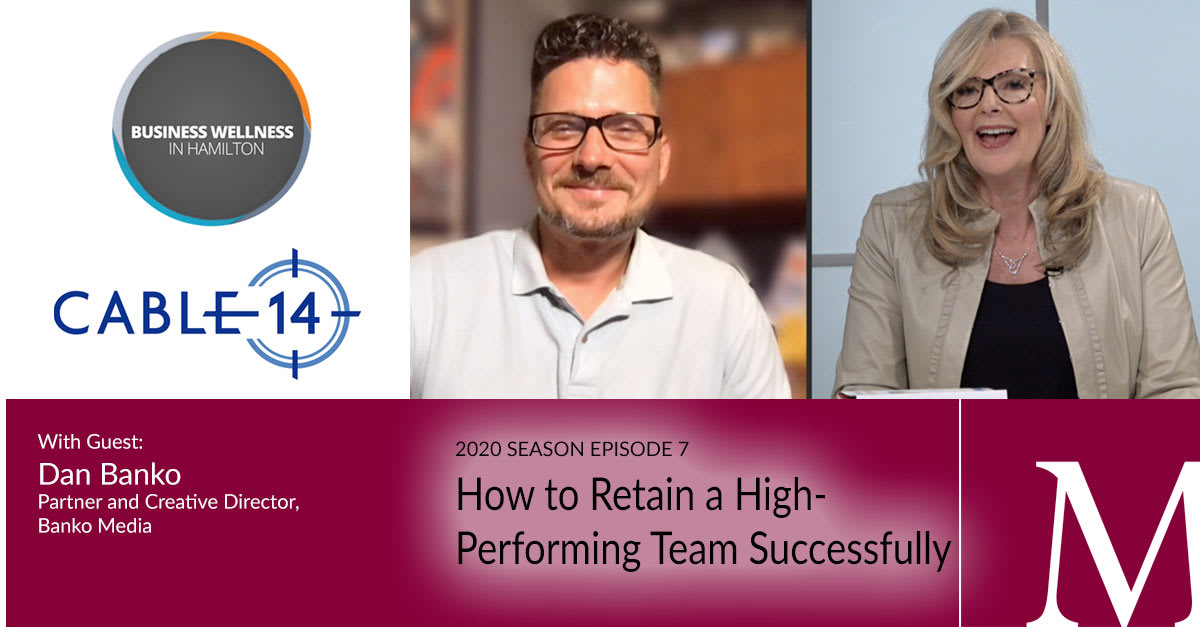 Host Linda Marshall invites her guest to discuss how to retain a high-performing team successfully on Episode 7, Season 4 of Business Wellness in Hamilton. 
---
Many find teamwork difficult, but by focusing on the strengths of each team member, there's a higher chance the team will thrive. 
To be on the cutting edge today, companies must be competitive, profitable, and successful. To keep an organization productive and cost-effective, leaders must build dynamic teams of highly skilled and motivated employees. Helping them identify their emotional intelligence skills and strengths is an investment that will continuously give back to both the employees and the organization.
Join my special guest Dan Banko, Partner and Creative Director, Banko Media, and me to discuss how to retain a high-performing team successfully for the premiere show on Friday, October 30, at 8:00 pm.
Partner and Creative Director, Banko Media
Dan Banko is an entrepreneur and a partner at Banko Media.  He has over 20 years of experience in photography, design, visual communication, and strategic development for a start-up business. With a B.A. (Honours) in Art from McMaster University and a BEd from Brock, he is one of the few classically trained visual communicators in the region.
At Banko Media, Dan leads a team of diverse content and digital media developers in creating strategic communications for companies across North America, including ArcelorMittal Dofasco, Mohawk Industries, and Teknion.
Dan is a proud Hamiltonian and has served on the boards of the Hamilton Arts Council, the Art Gallery of Hamilton, the Hamilton Club, and is also a member of the Dean's Community and Alumni Advisory Committee at Wilfred Laurier University in Brantford. Perfection. Join us for the premiere of this show on Friday, October 2, at 8:00 pm.
---
Watch Show Promo Here
---
ABOUT THE HOST
Linda Marshall, Author, Entrepreneur, Motivational Speaker, Television Host, Certified Emotional Intelligence Trainer, Coach, and thought leader in emotional intelligence, hosts Business Wellness in Hamilton on Cable 14 weekly. During each episode, Linda invites special guests to discuss buzz-worthy topics and share strategies to strengthen business wellness.
---
< BACK TO ALL EPISODES  |  CONTACT US > 
---