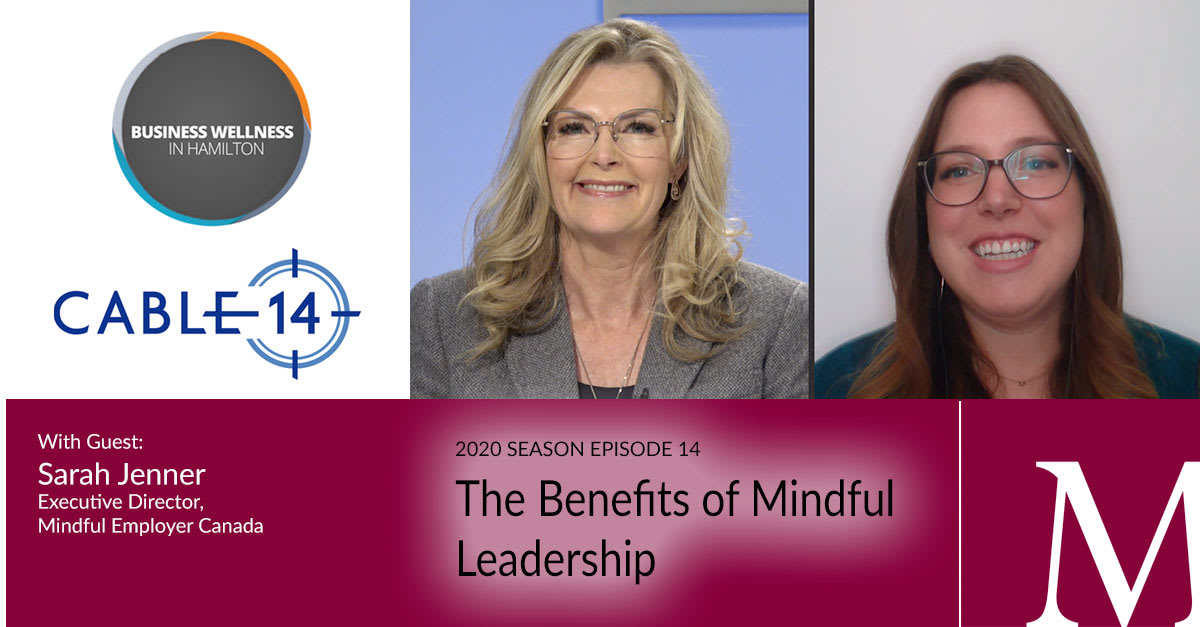 Host Linda Marshall invites her guest to discuss the benefits of mindful leadership on Episode 14, Season 4 of Business Wellness in Hamilton. 
---
How much of a role does mindfulness play in your life? Some believe living mindfully is one of the most profound influences in living a full, meaningful, and joyful life. Mindfulness is the act of paying attention, observing, and experiencing everything in your life, both good and bad. It is focusing on or noticing your thoughts and emotions, as well as other people and circumstances.
When we integrate mindfulness practice and mindful leadership, it benefits everyone in all situations. It shifts our perspective and helps us to problem-solve more efficiently and effectively.
Join my special guest Sarah Jenner, Executive Director, Mindful Employer Canada and me to discuss the benefits of mindful leadership for the premiere show on Friday, December 18, at 8:00 pm.
Executive Director, Mindful Employer Canada
Sarah Jenner is the Executive Director of Mindful Employer, Canada. Sarah has engaged hundreds of people leaders across Canada in conversations about how they can improve workplace mental health to uphold the dignity and respect of everyone involved, while also ensuring job expectations are met.
Sarah enjoys working with leaders to help them dig deeper into what kind of leader they want to be, and what they can do to attain these goals while supporting their own mental health.
---
Watch Show Promo Here
---
ABOUT THE HOST
Linda Marshall, Author, Entrepreneur, Motivational Speaker, Television Host, Certified Emotional Intelligence Trainer, Coach, and thought leader in emotional intelligence, hosts Business Wellness in Hamilton on Cable 14 weekly. During each episode, Linda invites special guests to discuss buzz-worthy topics and share strategies to strengthen business wellness.
---
< BACK TO ALL EPISODES  |  CONTACT US > 
---