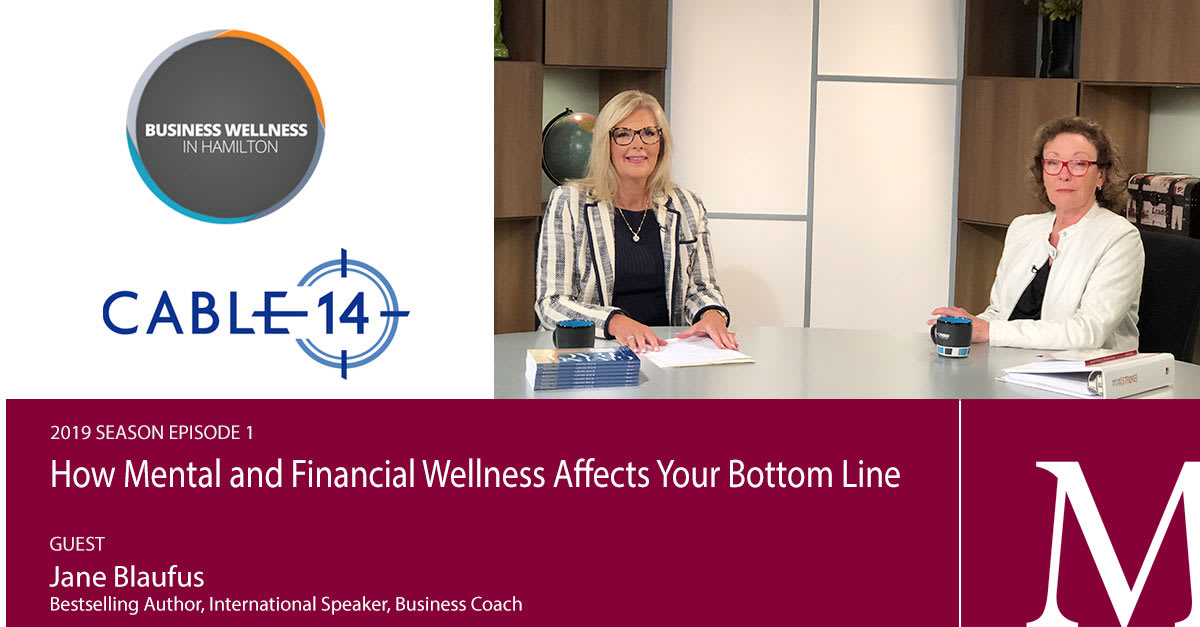 Host Linda Marshall invites her guest to discuss how mental and financial health impacts the workplace.
---
Today there is a lot of talk about mental health in the workplace which is very encouraging. We know that mental health issues affect both people's quality of life and their work morale, performance, and overall productivity.  Special guest this week is Jane Blaufus Bestselling Author | International Speaker | Business Coach.  Join us for the first airing on Monday, September 16 at 5:30 pm.
Best Selling Author, Speaker, Coach
Author of the third edition of the bestselling book WITH THE [STROKE] OF A PEN: Claim Your Life. Her book and comprehensive planning binder have become acclaimed as two of the most actionable, personal and financial planning resources available today for families, individuals and business owners alike.

Jane is an international keynote speaker and a frequent guest expert on national TV/Radio/Podcasts. She brings her extensive years of expertise in marketing/sales, executive leadership and business development to the table and today is the founder of The Blaufus Group Inc., based in Hamilton, ON and coaches with clients across Canada and the United States.
Watch Here
---
ABOUT THE HOST
Linda Marshall, Author, certified Emotional Intelligence Trainer, Coach, and Consultant hosts Business Wellness in Hamilton on Cable 14 weekly. During each episode, Linda invites special guests to discuss buzz-worthy topics and share strategies to strengthen business wellness.
---
< BACK TO ALL EPISODES  |  CONTACT US > 
---